What are we doing to help?
We have set up virtual visits, so you can still get your care, even if you cannot come in to be seen.

Want a virtual visit? Call us at 414-326-4800. Need more help with installing Signal? Click here for Android or here for Apple/iOs
What If I have to Come in?
In order to protect our patients we have set up a second (sick) entrance, a dedicated respiratory illness waiting area, and a dedicated respiratory illness exam room. This way we can see those who might have COVID and do the best not to give it to those who don't.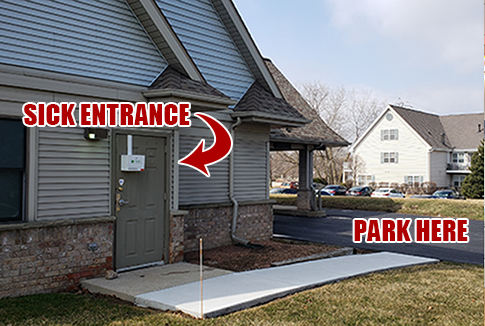 Those with respiratory illness can park on the old drive through lane and be right next to the door.
We try very hard to give evidence based advice on COVID. Click here to see a list of the studies we have used for this advice,